Lake Laffrey is at 900m altitude, at the foot of the mountains. We operate on the basis of the Club Nautique de Cholonge (CNC) which welcomes us generously every year .
Lake Laffrey is "semi-artificial" managed by EDF. The water level therefore varies a little according to the needs of the company and the season. The lake is oriented North-South and the nautical base is at the southern end of the lake. We therefore take favourably to the thermal breeze blowing from the North. Beginners can start easily because the large cove is shallow: we can cross the lake on foot when the level is low. We ask you to bring shoes to navigate because this lake contains in some places mussels, and it is a shell that cuts… we see them especially after the winter, in April.
Whatever the duration of the outing (half day or full day), the appointment is fixed at our premises on campus (see below). When you arrive at the office, you will pick up the wetsuit that is assigned to you, then we will put you in the minibus and you will be on your way for about 30min.
Be careful to respect the appointment schedule, we won't wait for you…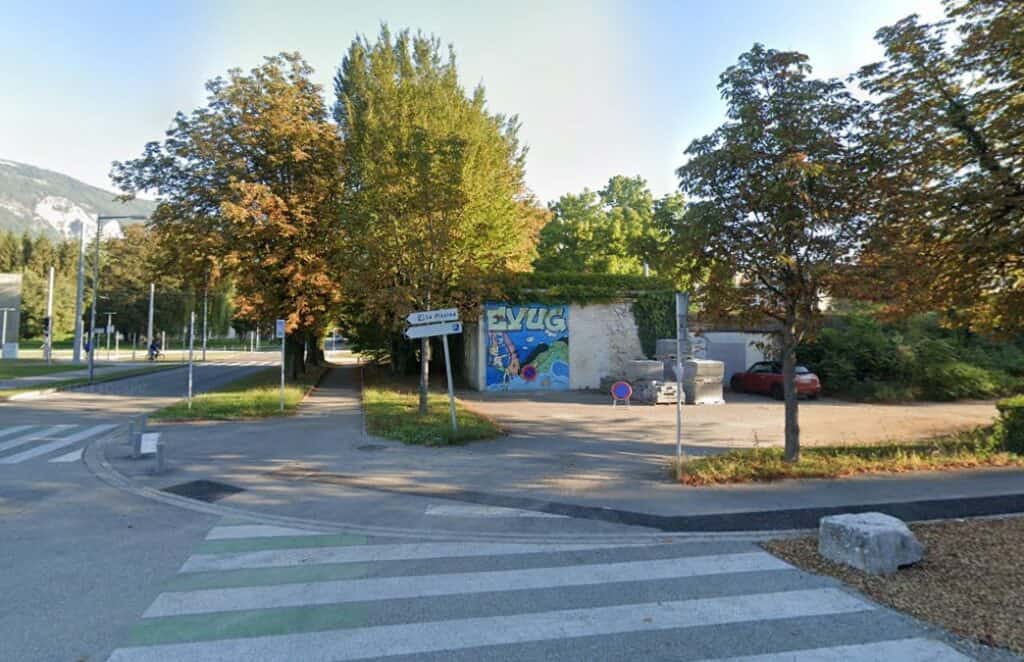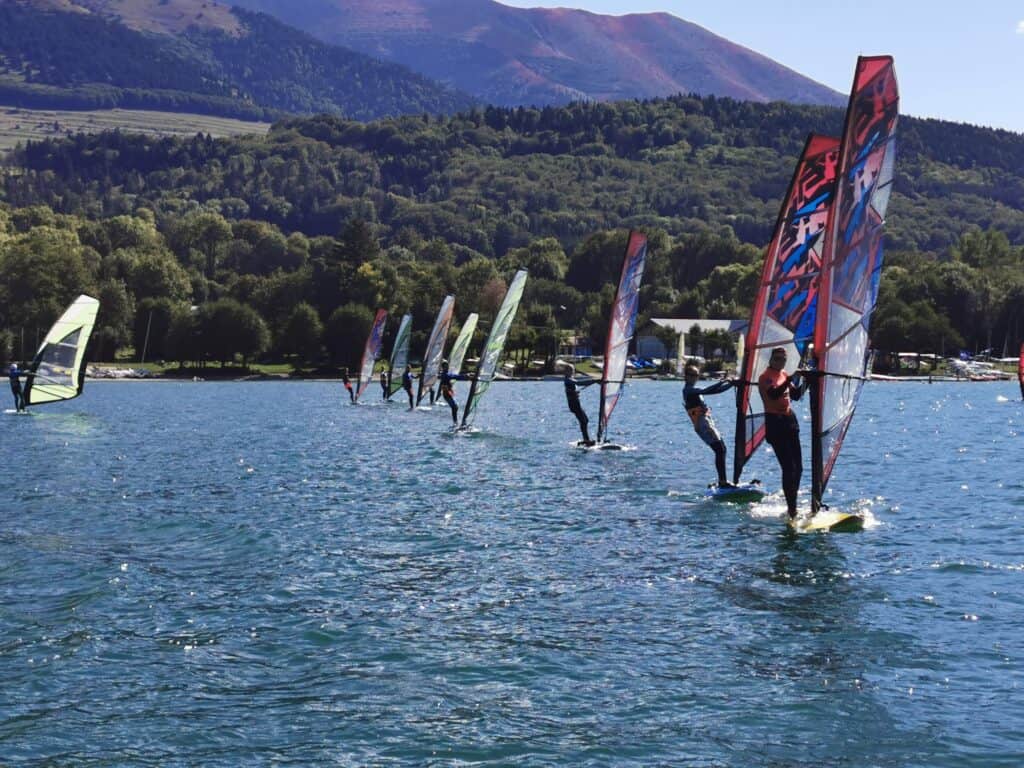 Arrival on site, briefing: you put down your stuff, we divide you into level groups with your instructors, we take out the equipment then we prepare it, we change and it starts. We do our utmost to make sure that your sailing time is the most important! For a Thursday outing (leaving the college at 12.30pm), you are on the water at 2pm! How is it possible? All the sails are stored already rigged, so there is only the transport to the water's edge to do.
When it's a day outing, there is an obligatory collective break around noon and a common restart after a little digestion (break between 12:30 and 1:30 pm). End of the session around 4:45 pm : put away the gear, change (and rinse the wetsuit), then small debriefing with your instructor, then back to Grenoble.
We only supervise beginners, the other levels are in free practice advised and supervised! Take the opportunity to improve your manoeuvres and test some freestyle tricks.
For outings with a maximum of 30 people, the lunch break consists of a collective barbecue (you bring your meat to cook and a drink).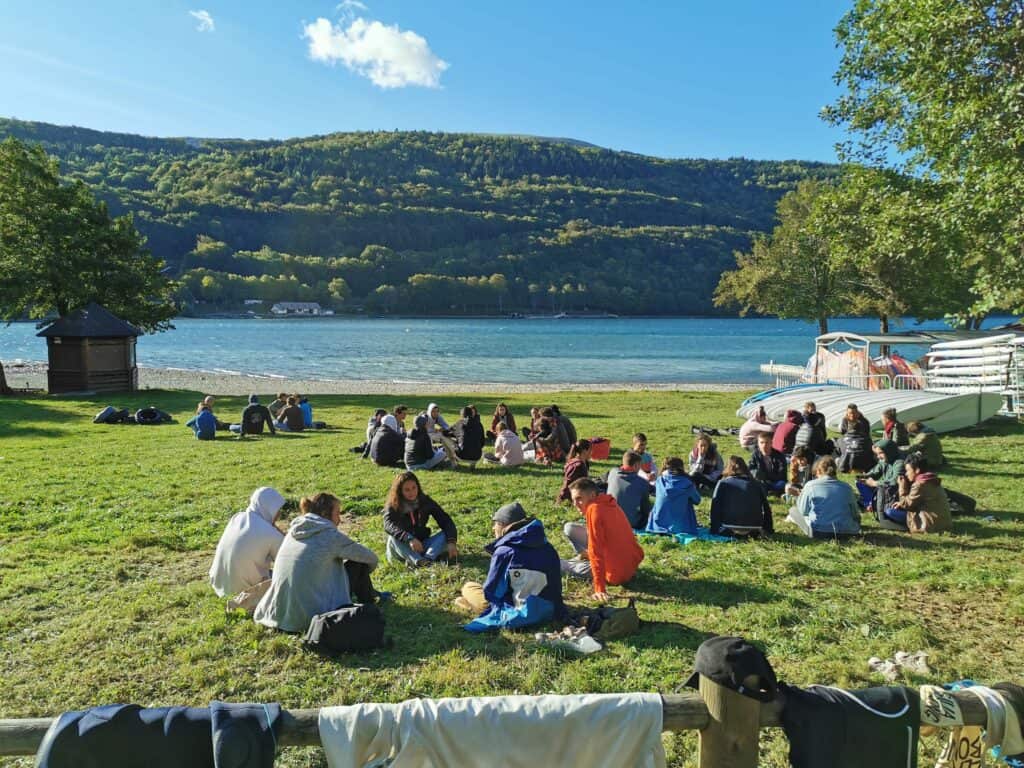 How to come to a Laffrey outing ?
You have to come to the office to register. We will ask you questions about your level, height and weight for the neoprene suit we provide. You can register for several outings if you wish. If you are unable to come to our office during our office hours, you must send someone to register for you: we do not take registrations by phone or internet.
Neoprene wetsuit
Harness
Board and Sail
Foil
Navigation shoes or Old Shoes
A swimsuit (to put under the wetsuit)
Wide shorts to put over the suit to protect it.
(No boardshorts = No wetsuit!)
Lunch
Snack (+ a share for your nice instructor)